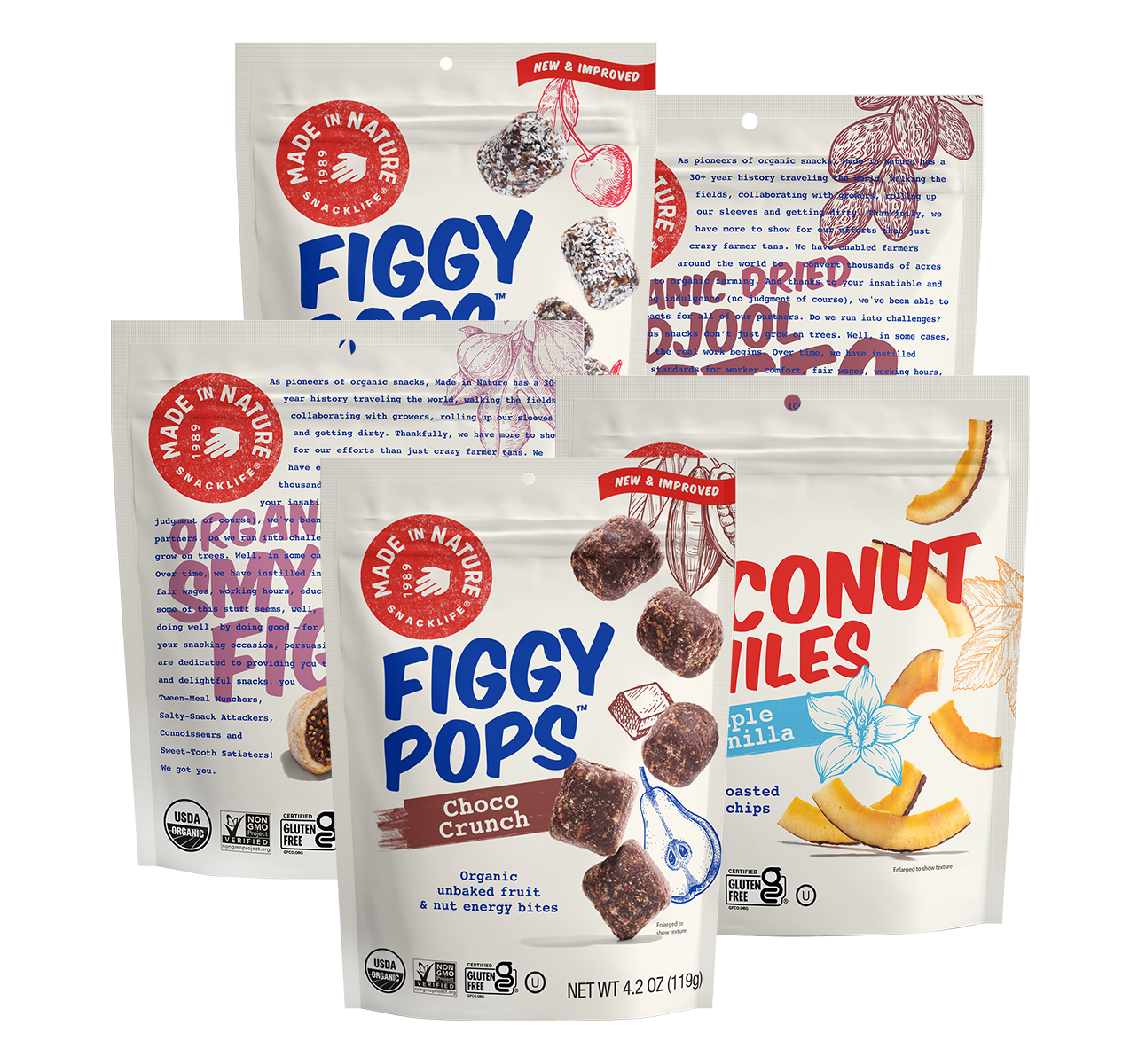 Introducing the ultimate delight for your taste buds - the Made In Nature Bundles! We've carefully crafted five unique bundles that bring together the luscious goodness of our Dried Fruit, the sunny delight of Coconut Smiles, and the irresistible charm of Figgy Pops. Each bundle is a celebration of nature's finest flavors, tailored to cater to your snacking desires.
Experience a burst of exotic flavors that'll transport you to a tropical paradise.
Banana-Rama Figgy Pops
Organic Dried Mangoes
Organic Dried Bananas
Organic Dried Pineapple
Maple Vanilla Coconut Smiles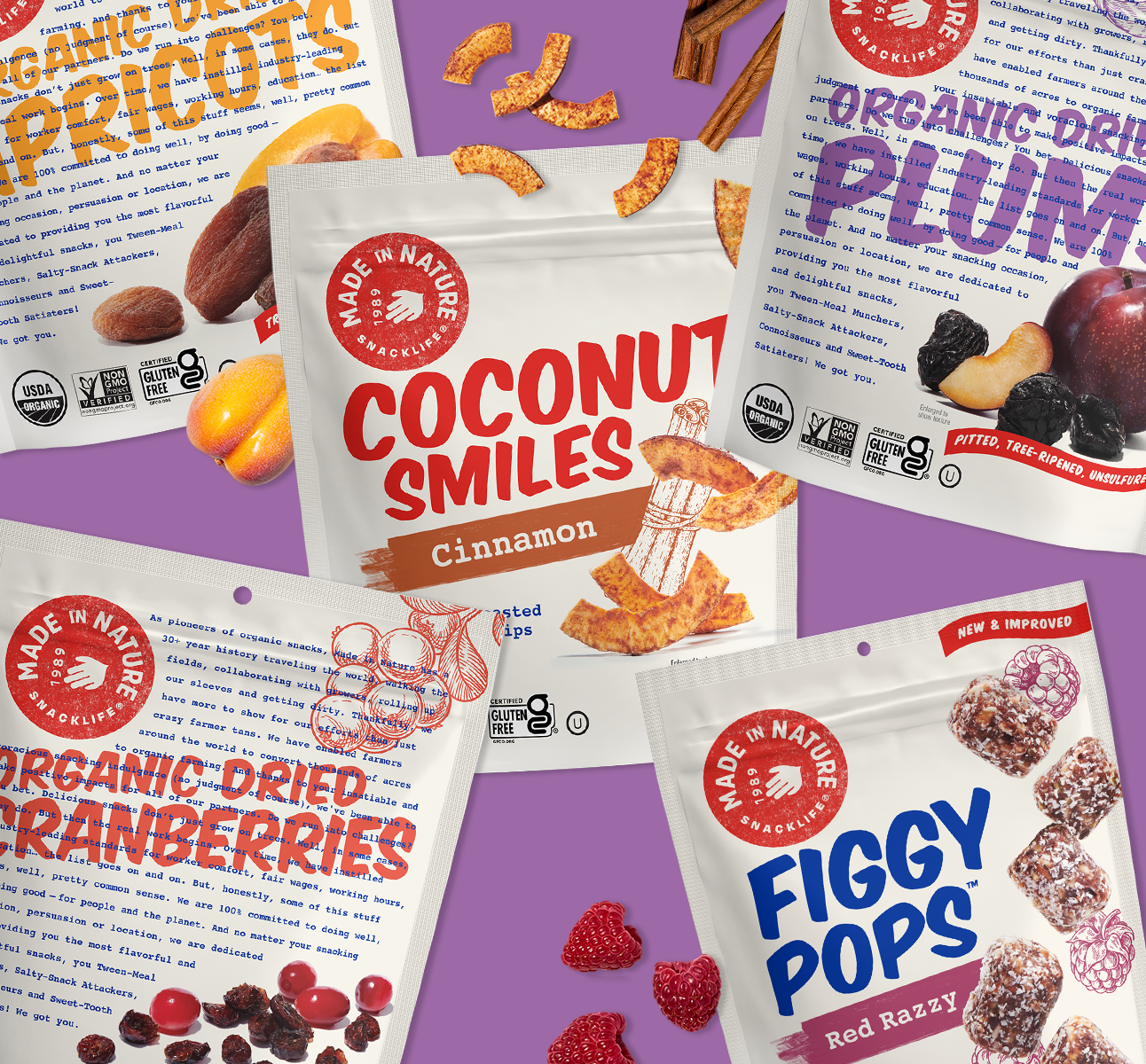 Elevate your snacking game with timeless favorites that'll be sure to satisfy every craving.
Organic Dried Plums
Organic Dried Apricots
Red Razzy Figgy Pops
Organic Dried Cranberries
Toasted Cinnamon Coconut Smiles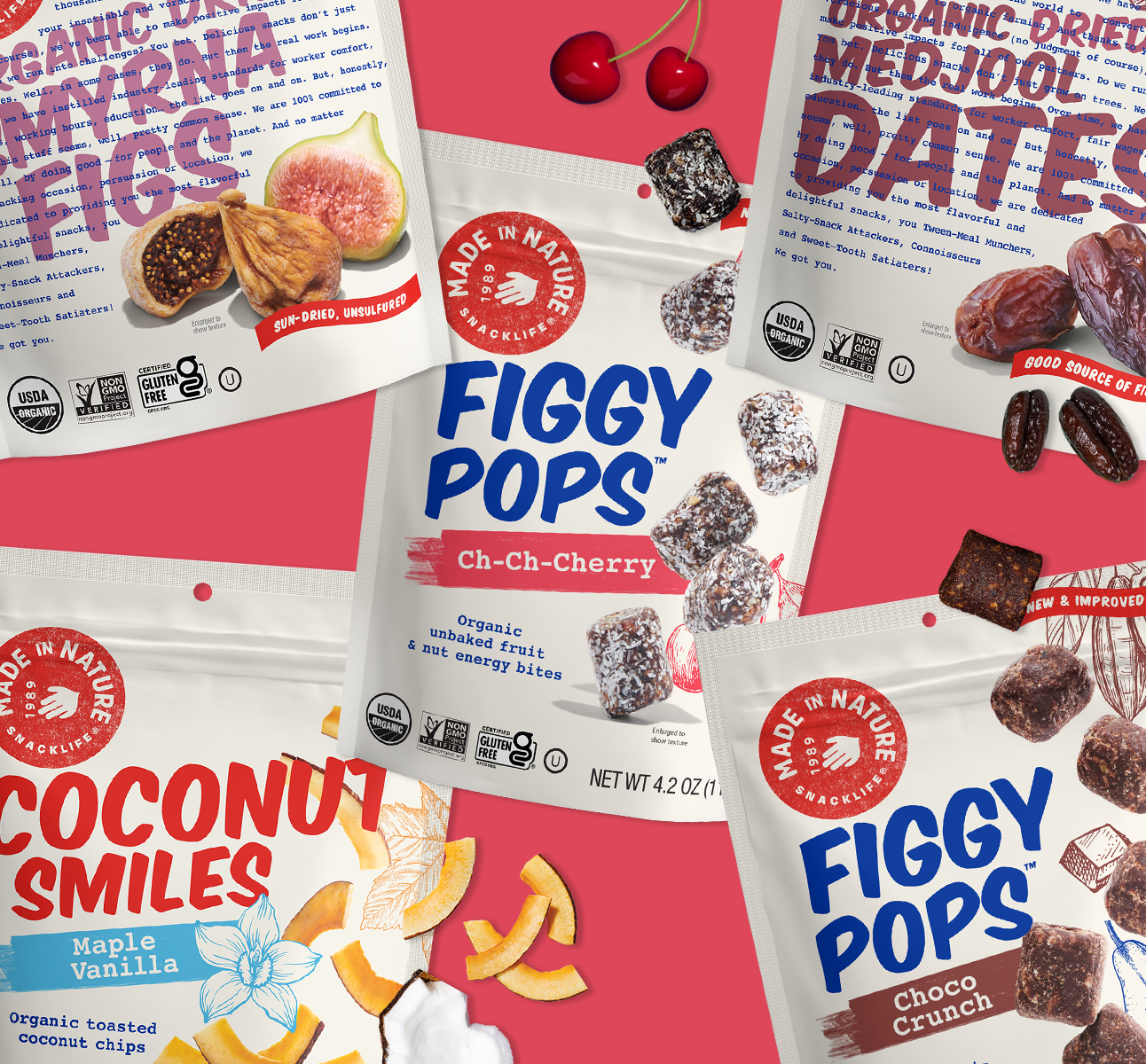 Indulge guilt-free with snacks that'll make your taste buds dance with joy.
Organic Medjool Dates
Choco Crunch Figgy Pops
Organic Smyrna Figs
Ch-Ch-Cherry Figgy Pops
Maple Vanilla Coconut Smiles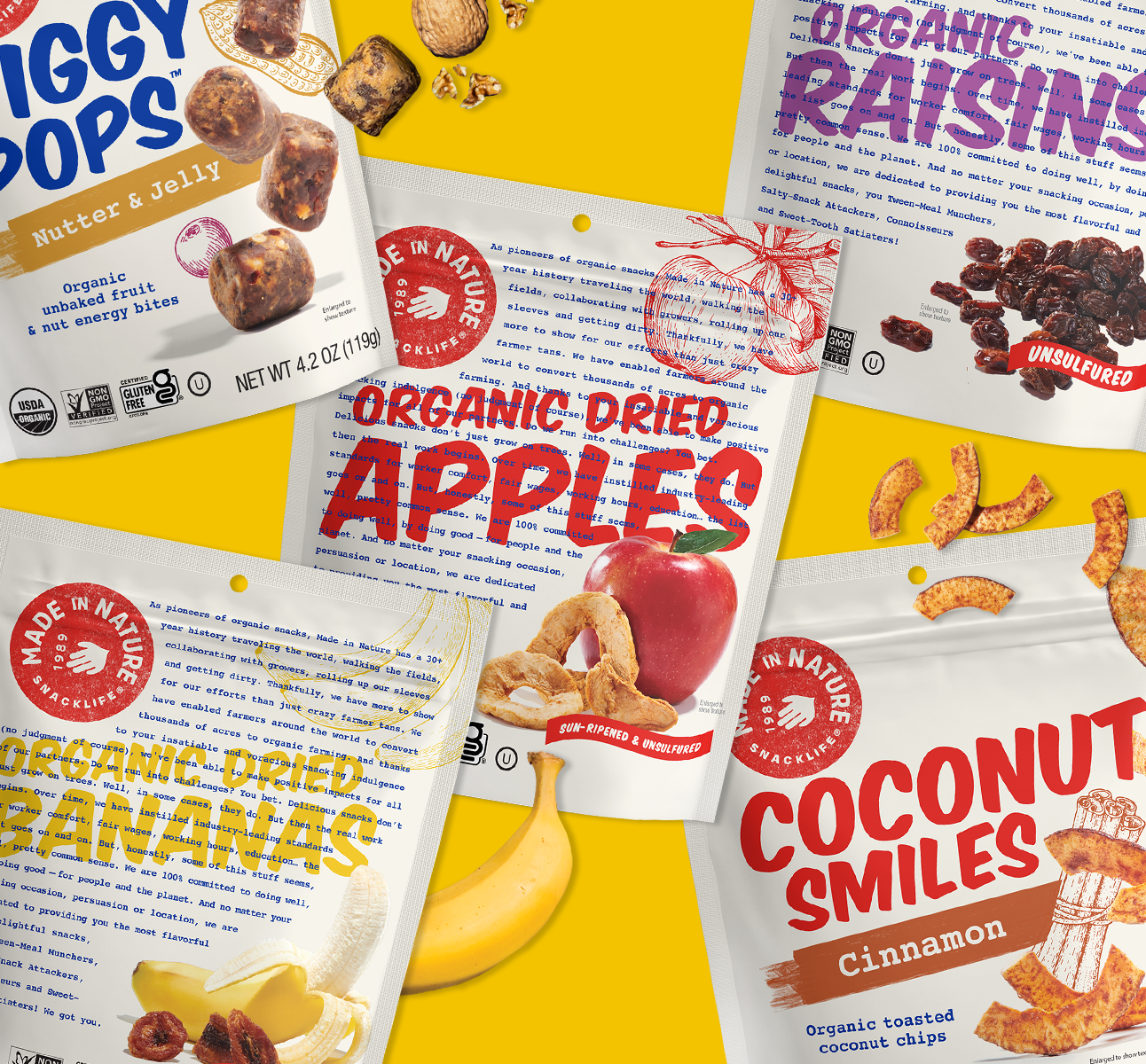 Thoughtfully curated to provide nourishing, organic options that keep the entire family energized and satisfied.
Organic Raisins
Organic Dried Apples
Nutter & Jelly Figgy Pops
Organic Dried Banana
Toasted Cinnamon Coconut Smiles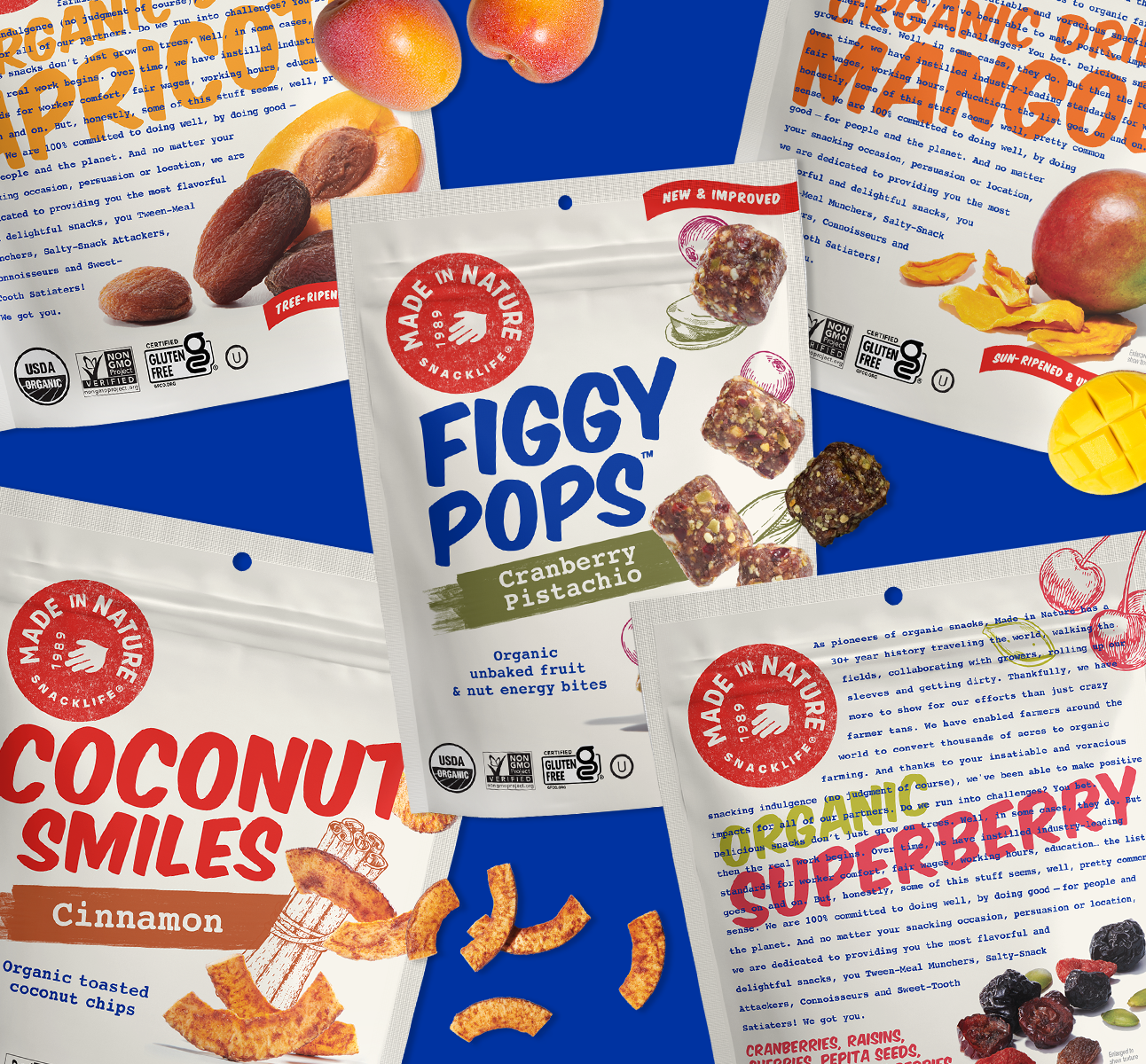 Power your workouts with high-energy organic supersnacks
Cran Pistach Figgy Pops
Dried Mangoes
Superberry Fruit Fusion
Dried Apricots
Toasted Cinnamon Coconut Smiles