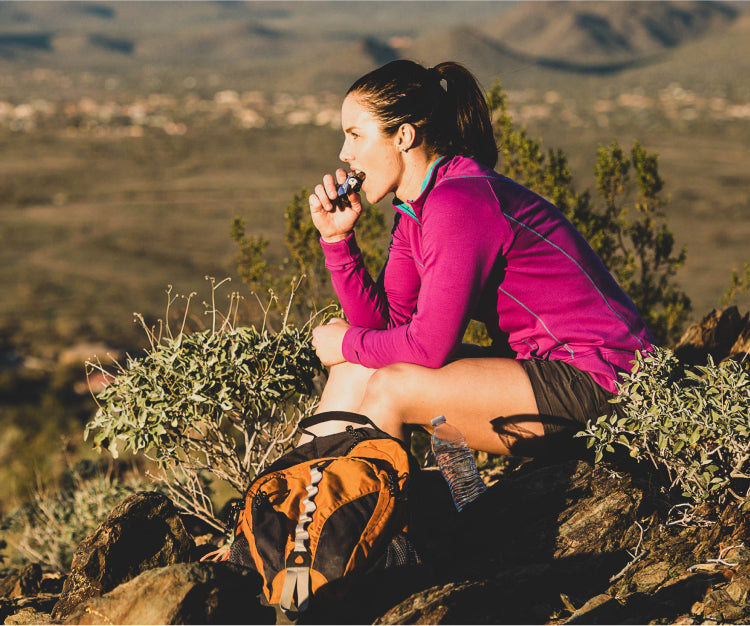 Snacks for Every Craving
No matter your snacking occasion, persuasion or location, we've got the most delicious and delightful snacks. From organic dried fruit to fair trade chocolate, we've got your snacks covered!
CRAVEABLE
Sweet, salty, scrumptious. So snackable.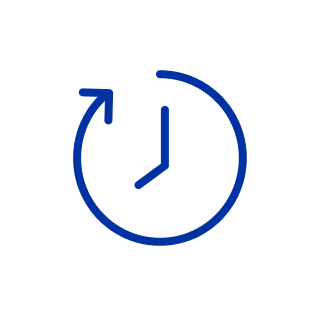 SATISFYING
Craveable bites to keep you going.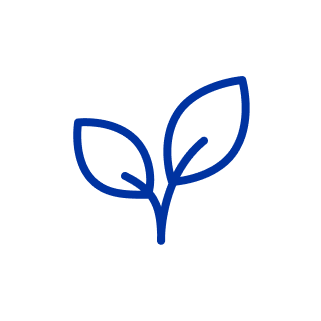 REAL
Quality ingredients for quality people.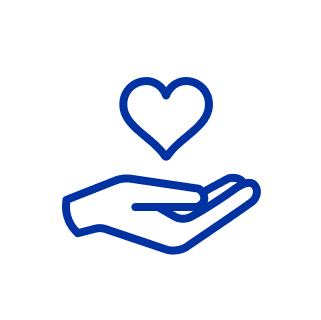 DOING GOOD
We're 100% committed to doing well – by doing good for people and the planet.
Choose your favorite brand to learn more
Made in Nature
Organic supersnacks for your best snack life.
We're the O.G. of organic snacks
At Made in Nature, we're the pioneers of organic snacks. We've been traveling the world, walking the fields, collaborating with growers, rolling up our sleeves, and getting dirty for over 30 years.
Our snack impact
We've got more to show for our efforts than just crazy farmer tans. We've enabled farmers around the world to convert thousands of acres to organic farming.
And thanks to your voracious snacking indulgence (no judgment of course), we've been able to make positive impacts for all of our partners. Do we run into challenges? You bet. Delicious snacks don't just grow on trees. Well, in some cases, they do. But then the real work begins.
ALWAYS ORGANIC
NON-GMO
CERTIFIED GLUTEN FREE
100% PLANT-BASED

GoWild
Welcome to the wild side of snacking!
At Go Wild, our mission is simple – we make nutritious, crazy tasty snacks that make your taste buds go wild.
So whether you've got a sweet tooth, a hankering for something salty, or need a nutritious pick-me-up, our all-natural, decadent snacks will take your taste buds on a wild adventure.
It's our snackalicious state of mind!

A'Cappella
Behind the Music
Chocolate makes us sing for joy! It's the sweet melody of original flavors and textures that makes A'cappella Chocolate totally unique.
When creating new confections, we orchestrate a chorus of premium ingredients that come together in bold flavors and irresistible confections.Quality is at the heart of every A'cappella bite:
All natural + ethically sourced ingredients
Kosher
No artificial flavors or colors
Non-GMO
Crafted in-house by our artisan chocolatiers at Debbas Gourmet, every A'cappella note is inspired by our love of music. Besides the masterful art of chocolate making, we're passionate about the arts. You'll often find members of our team performing in the theater, acting on screen, composing music, or crooning out loud!

Wild West
Daringly, deliciously wild.
We are Wild West, and we're here to return chocolate to its raw, rustic roots—to simpler times when every food was organic and clean water was the only kind.
Real Food or Bust
NO ADDED SUGAR
NO ARTIFICIAL SWEETENERS OR ARTIFICIAL INGREDIENTS
LOW GLYCEMIC INDEX
VEGAN AND PLANT-BASED
CERTIFIED ORGANIC
NON-GMO PROJECT VERIFIED
FAIR-TRADE CHOCOLATE
SWEETENED ONLY WITH FRUIT
Preserving Water with Chocolate
TOGETHER, WE GIVE BACK WITH EVERY BAR AND BAG SOLD. We revere rivers, lakes and streams as the lifeblood of nature and an essential element of clean, plant-based ingredients like the ones in our chocolate. That's why we donate a portion of profit from every sale to the River Management Society to help support the passionate people who protect North America's wild waters.
Visit the River Management Society online to learn more.
Take Me There

Debbas Gourmet
Taking luxurious flavor to the next level.
Over forty years ago, the Debbas began hand-crafting gourmet chocolate truffles using only the finest ingredients. Their heritage lives on with Debbas Gourmet.
We're master chocolatiers and ground-breaking innovators.
Our passion for setting trends in the chocolate industry has allowed us to innovate on behalf of countless well-known brands and confectionaries.
The Debbas Story
In Pursuit of Chocolate
It begins just outside Beirut in the troubled period of Lebanese history during the mid-1970s. The brutal civil war that gripped much of Lebanon from 1975 through 1990 was fought along religious and political borders, pitting, among other groups, Christians, Muslims, communists, and socialists within the country against each other. Due to the country's proximity to other nations in the middle east, countries such as Israel, Palestine, and Syria found their own motives to get involved with the warring factions of the country, both financially, by backing certain groups, and physically, by contributing their own troops to numerous battles during the strife. Truly a geopolitical hotbed during these troubled times, the role of Lebanon in Middle Eastern history has been pivotal, and the Debbas family has played a part from early on. In fact, a great uncle of Guy's was actually the first president of Lebanon. Like the region itself, however, his family has experienced drastic changes and tragic losses. Before the tumultuousness of the mid-1970s, the wealthy Debbas family owned a tremendous home near Beirut. They had plenty of land, a country club, and even owned a large chocolate factory. As Guy himself puts it, "we had everything the world would think you'd have if you had it made." Theirs was a family of prominence and a lifestyle of comfort and prestige. From these early years of Guy's life, he gained an admiration for the finer things in life, including an appreciation of the finest confections available. However, tragedy struck in a terrible accident in Guy's youth when his mother and one of his brothers were killed in a home gas explosion.
Another Chance at Life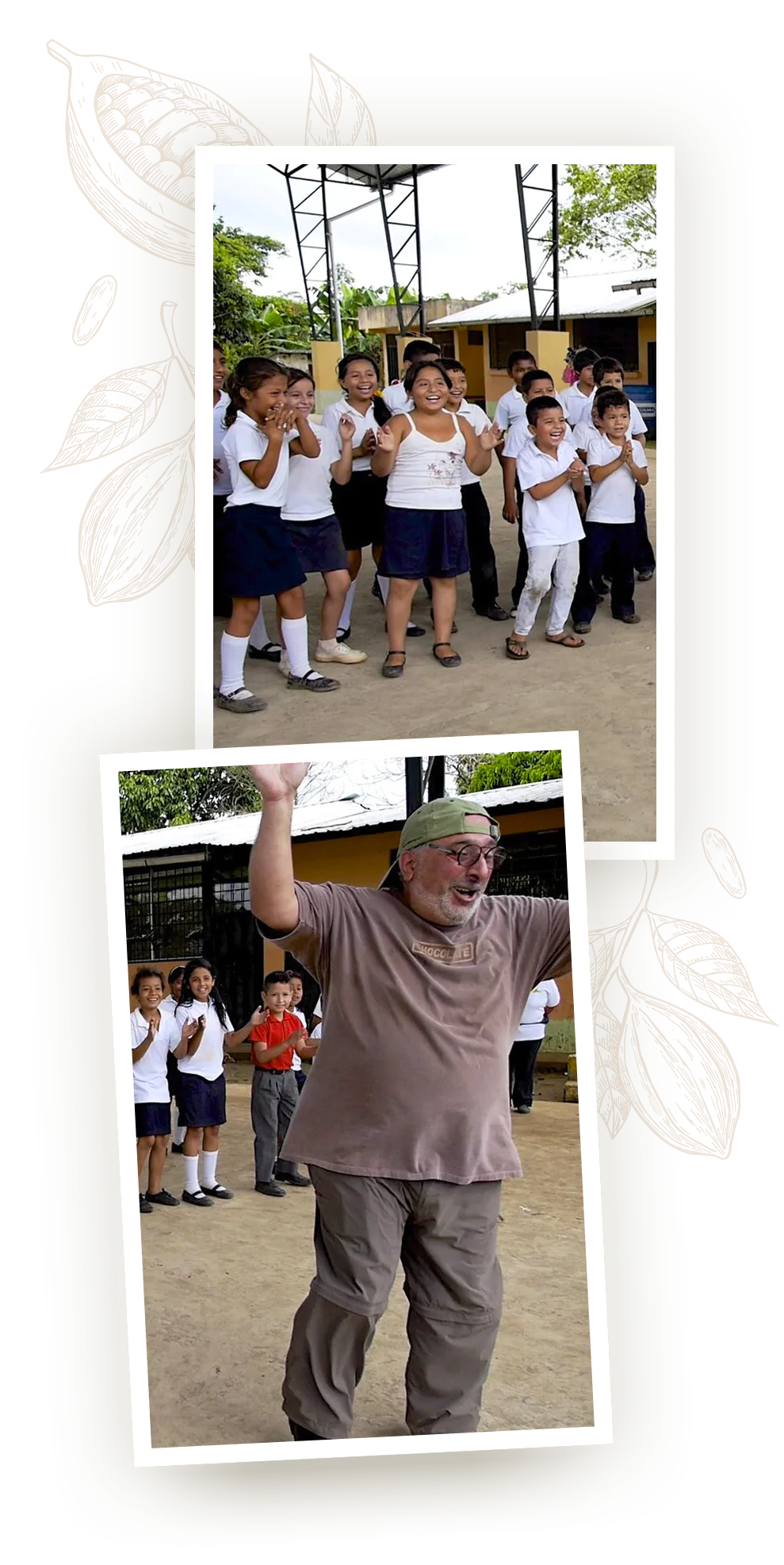 In 1976, Guy's father, George, a well-known Greek Orthodox countryman, found himself nominated to become president of Lebanon. Not surprisingly, in the religiously and politically charged climate, many were not pleased with the nomination, and soon the family was dealing with death threats and actual assassination attempts. As leverage to pressure his father, Guy was taken hostage and was held captive for 32 days by the Palestinian Communist Party, during which time he was subjected to severe psychological and physical abuse. Fortunately, he was rescued from captivity, oddly enough by The Communist Party of Lebanon in a daring gun battle of a rescue effort. The irony that communist sects were shooting one another over the life of a Christian politician's son was not lost on Guy, yet his saviors never divulged their reasons for helping him.
The rescue, however, could not protect him from a later apprehension. In the time he was in captivity, the Socialist Party had invaded the family's land and widespread warfare ensued. One afternoon, his home was stormed by Palestinian guerillas. His family, guests, and estate staff were rounded up, lined up outside their home, and shot. We'll spare you the gruesome details of the assassination of his family and just let you know that Guy was shot 22 times with machine-gun bullets and lived to tell the tale. Sadly, his father and many others were not so lucky. "Almost 20 people died that day," Debbas says upon recounting the terrifying ordeal. After the execution, the gunmen left the scene, and Guy's brother, who had been hiding during the siege, came out to find his brother barely alive and critically wounded. Thanks to the efforts of his brother and Guy's incredible will to live, he survived the three-hour journey to get to the hospital. Upon arrival, doctors took a look at Guy's condition and, believing him to be dead, advised his brother to get him out of the hospital and take him to the morgue, to which Guy mustered up the strength to retort, "Wait. I'm still here."
The attack on his family was well orchestrated, with the guerillas intent on wiping out the family and anyone at the scene, going as far as using explosive machine gun rounds that were filled with poison. Some individuals were shot only once and still did not survive as a result of the poison entering their systems. Miraculously, Guy Debbas not only survived, but even with two of those poison-dosed bullets permanently lodged near his spine, a prognosis of permanent paralysis, and a shattered hip, he was literally up and running in six months.
You Can't Keep a Good Man Down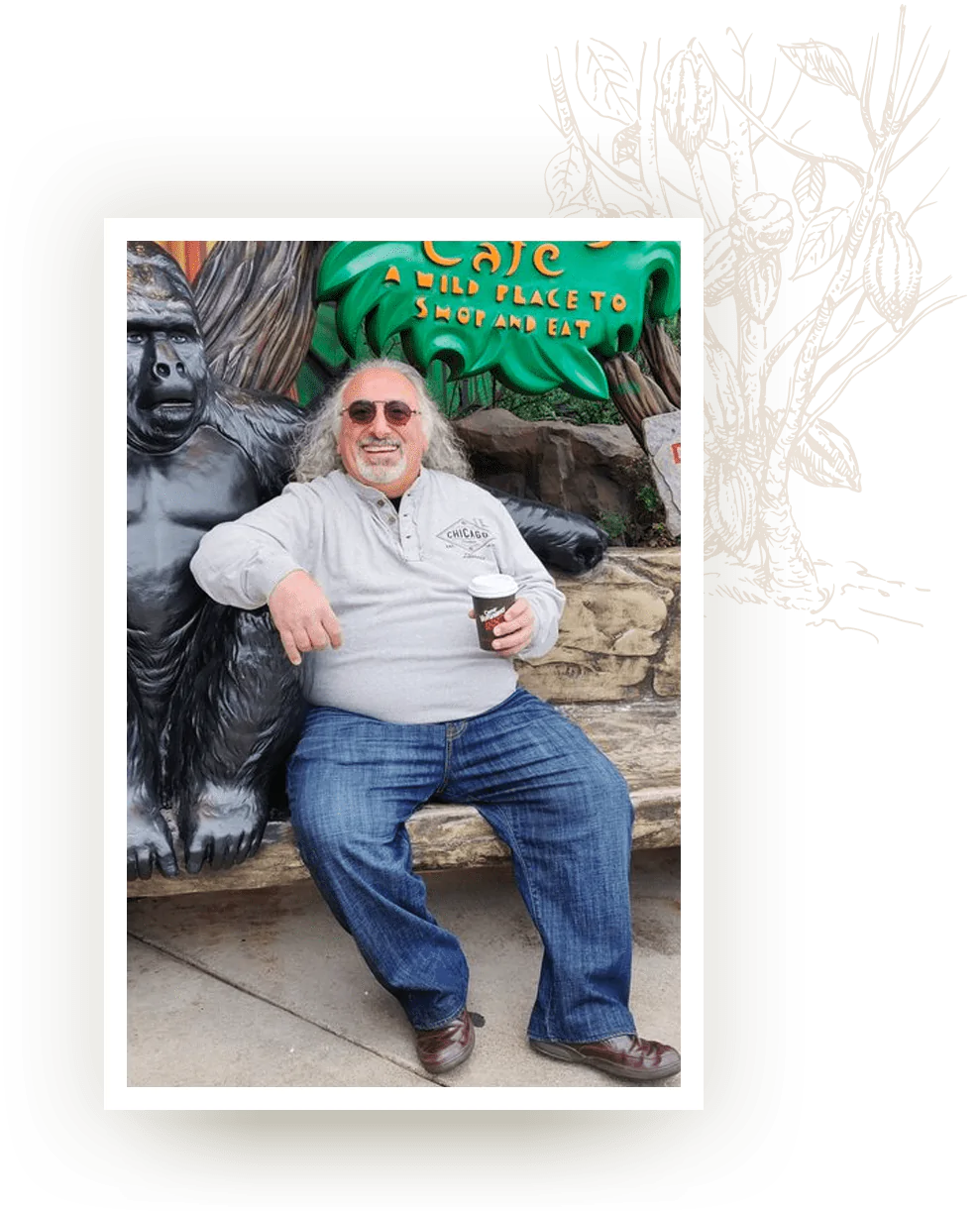 In 1978, shortly after his recovery in Sweden, Debbas moved to California and attended Cypress College in Orange County to continue his agriculture studies. There he met his wife, Wendy, and the couple moved to Fresno, where Debbas completed his degree at Fresno State University. When his brother in Lebanon discovered their father owned part of a chocolate factory now left to his children, the family called on Guy Debbas to come back home and make something out of the business. Debbas and his wife traveled back and forth between the United States and Lebanon for two years. During this time in his early 20's, Debbas was building a second fortune, making $20,000-30,000 a month by exporting coffee and honey and importing chocolate. However, this second round of Debbas prosperity was not to last. Within months of one another, his new Madera home was destroyed by fire, and terrorists leveled the chocolate factory in Lebanon.
Not willing to give up on chocolate entirely, they set up a new business in the United States and started from scratch. Debbas and his wife began making chocolate in their home. After a friend decided to invest in the business, they moved into a 1,000-square-foot retail site. The friend eventually asked to be bought out of what would, unfortunately, become a struggling business. Debbas imposed a deadline on the business' success, vowing to close up shop by a certain date if things didn't improve. The deadline was mere days away when in 1986, he attended the International Gourmet Show in San Francisco. With only two truffles in hand, Debbas struck gold by landing a $35,000 contract with Trader Joe's for 100,000 truffles, and he hasn't looked back since.
The Best Yields Success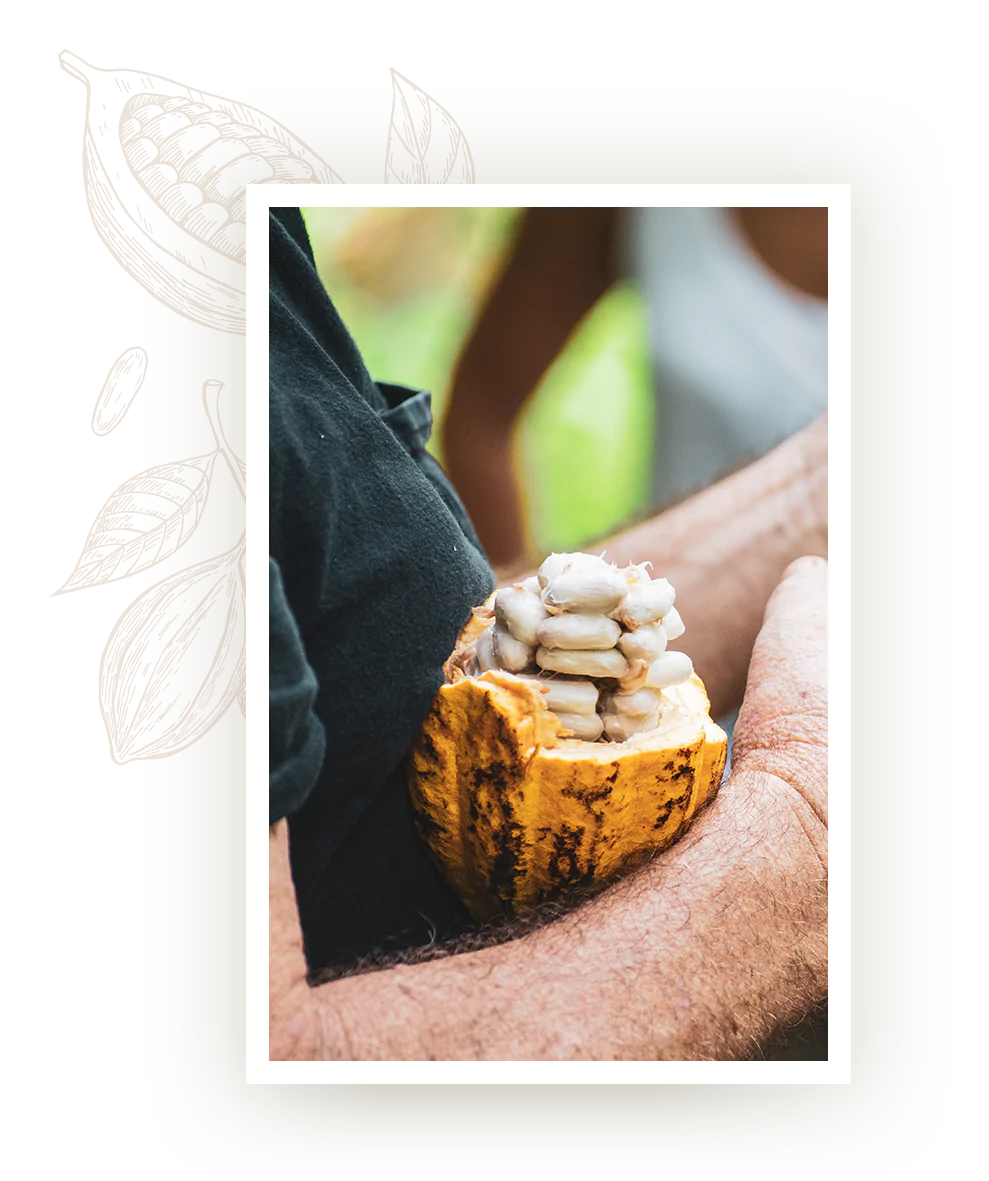 Guy Debbas has certainly sustained enough trauma and tragedy for many lifetimes. Yet despite his multiple misfortunes, he has repeatedly come out on top, always maintaining a positive attitude and upbeat outlook on life, all the while remaining dedicated to the craft of creating fine delicacies. Today, the Debbas Chocolatier Company is recognized as a worldwide leader of gourmet chocolates with sales of over $3.5 million annually. They have always sought to expand and improve their product line, currently boasting an impressive variety of fine chocolate delights, including candy bars, truffles, chocolate-covered coffee beans, chocolate-covered candied orange peels, and chocolate-dipped fruits and nuts, among others. Its line of wine-filled chocolates, featuring cabernet sauvignon, chardonnay, and merlot, is among the company's most exclusive, popular, and unique designer items. According to Debbas, the key to his success lies in producing the best gourmet chocolates on the market and continually coming up with new ideas. "If somebody comes to me and says, 'I've tasted a better chocolate,' I will work harder? "Debbas says. "And to be competitive, you always have to come up with something new." The company has consistently maintained a staunch determination in keeping the quality of their products as high as possible. In the recession of the late '80s and early '90s, while other chocolate makers were implementing cost-effective downgrades to their recipes, Debbas enhanced his creations by using higher-grade, expensive ingredients and more elaborate designer packaging. In doing so, Debbas earned an even more respected reputation for producing the finest gourmet chocolates available and effectively set himself apart from the competition. These candies are not the kind shoppers find on super-market counters; Debbas items are typically found in boutiques or fancy gift baskets sold in high-end markets. Their commitment has certainly paid off; in the late 1990s, the company reached a milestone: Debbas Chocolatier moved from a cramped 3,000-square-foot site to a 15,000-square-foot factory. Guy Debbas credited the city of Fresno with helping him find a location to build the factory where workers produce 5,000 pounds of chocolate each day. These days Guy admits to regularly eating 1 1/2 pounds of those 5,000 made each day, an indulgence he's undoubtedly earned. Tasting any of the 12 varieties of truffles we've assembled for this month's featured collection, we can't say we blame him.